How to use the catalog on auction servers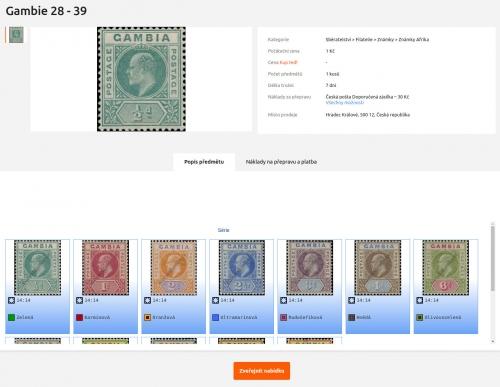 Did you know that you can also use our catalog to sell your collections on other portals? Currently, the catalog can be used at aukro.cz. We plan to enable this on other auction sites as well.
How do you ask? It's very easy. Just search for the series or stamp you want to display on the server and click the share it link on the context menu of the series or stamp. You will see the HTML code, which you just need to copy and paste when posting the subject in the html editor, which is part of the old editor. The series or stamp will appear in the auction as it appears to you on our portal.
In this way, you can make your auctions more attractive and display them clearly, including catalog data. The auction is more attractive at first glance and attracts more people. Even so, don't forget to upload your own pictures to the auction so that those interested can see the true look of the stamps you sell.